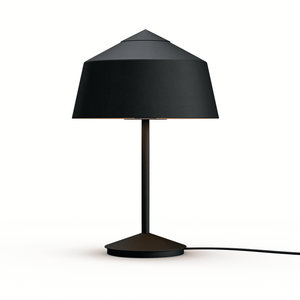 The Circus Floor Lamp - White

Our newest addition to our best selling Circus Collection - the Circus Floor Lamp is available in either white or black with a bronze interior. 
Brand: WARM

Designer: Corinna Warm

Color: White with bronze interior

Dimensions: ø 22"/ H 68 1/2" (ø 56cm/ H 174cm)

Lightsource: US/CA E26, UK/EU E27

Choose region: USA/CANADA or EUROPE/UK
Recommended bulb: LED Globe, Lightbulb not included
Materials & Finishes: Powder coated aluminum
Shipped from: US
Free worldwide shipping
Ships early 2022
Available for pre-order
The light is switched on by touch and features 3 settings to set the mood and required functionality between ambient light and task light. This allows for its minimal aesthetic without interruptions of the form by unsightly light switches, providing for quick and satisfying accessibility, no need to be seeking a light switch somewhere along the length of the cable. The light features a braided textile cable in either black or white to match.

The Circus collection's classic design allows for great versatility, suiting a variety of spaces, from private residences, retail, restaurants, hotels to workplaces. The design is intended to compliment, rather than dominate an interior space, resulting in its timeless and universal appeal. 

The original Circus Collection is manufactured and distributed exclusively worldwide by Studio Warm.
The Circus Floor Lamp is available for pre-oder and is shipping in Q4 2022.
© Designed by Corinna Warm